The best time to start investing was years ago.
The next best time is now.
Xocky helps accumulate wealth for you and your children, through a simple, tax effective and future-focused blockchain / crypto investment portfolio.
"Investing in Crypto is now intuitive and fun - no matter how much experience you have (or don't have).

Micro-invest on auto-pilot in the most exciting, high-growth asset class there is.

Until now, Blockchain investors had to learn about exchanges, private keys, backup seeds, mining fees, cold storage, hot wallets, network protocols and more.
Xocky is a simple, set and forget solution to secure, manage and trade a portfolio of blockchain assets with no hassles.
Each portfolio is composed of major, utility-focused blockchain platforms giving you instant diversification.
From beginner to investor in 90 seconds
Grab your phone, sign up, select your recurring investment amount and you're away!
Invest Automatically
The secret to building wealth is to convert your income into assets. Set recurring daily, weekly or monthly investment amounts.
Smart Crypto Portfolios
Xocky constructs and optimises three diversified portfolios to suit your goals. Choose Conservative, Moderate or Aggressive.
Build Long-Term Wealth
Dollar Cost Averaging reduces risk by investing small amounts regularly. Building wealth is not timing the market – rather it is "time in market".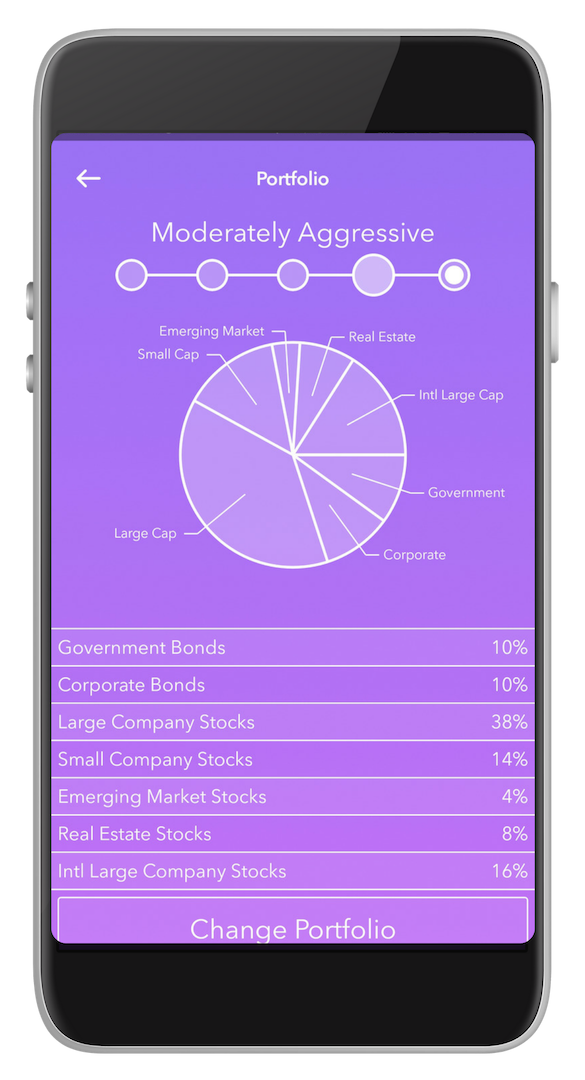 Simple, Transparent Pricing
Get Started
Starter
Get going today, setup a recurring deposit and work towards your first Crypto investment milestone. For portfolios up to $2000.
$2.00 /mo
Watch It Grow
Growth
Now you're cooking! The Xocky platform will help you to grow your investment consistently. For portfolios up to a value of $15,000.
$4.50 /mo
To The Moon!
Lambo
Keep growing! You're on your way to building serious wealth. The monthly fee is calculated for portfolios over a value of $15,000.
0.275% /mo
+ a 1.5% exchange transaction fee to cover the costs of each trade.
Future Wealth Needs A Healthy Earth
The health of our future generations – financial or otherwise – depends on our ability to halt climate change.
We offset our energy use and plant a tree on activation (and on each anniversary) of every new account. If you would like to do more, we partner with OneTreePlanted so will plant two trees on your behalf every month by adding just $3.75 to your monthly subscription.
Crypto is far more than simply digital currency.
The world of Blockchain and Crypto as we know it today was launched in 2009 with the development of Bitcoin. Within two years, the first rival cryptocurrencies emerged, now known collectively as "altcoins".
But it wasn't until the launch of Ethereum in 2015 that things really got interesting. Rather than simply functioning as a digital currency, the Ethereum platform could be used to build blockchain-based smart contracts and decentralised applications.
Ethereum has now inspired the development of many new Crypto platforms which are facilitating the creation a new era of applications – collectively known as Web 3.0. Many believe that these new platforms are the future of the Internet.
Interest in the Ethereum Blockchain has skyrocketed as developers have turned to it to create a wave of decentralised financial services, known as DeFi, and unique digital tokens called NFTs. These technologies have the potential to completely transform markets and industries – and give birth to entirely new ones. They even threaten the dominance of the incumbent "Big Tech" companies.
Blockchain and its related technologies are already changing the worlds of gaming, finance, art, music, identity management, supply chains and more.
There are an exceptionally broad set of potential uses, and new ideas are emerging every day. What a time to get involved and invest in Blockchain!
https://www.youtube.com/watch?v=6oTurM7gESE
Some Useful Links for You to Get Started
It seems like you're running a default WordPress website. Here are a few useful links to get you started: Migration How to use WordPress Migrator…
Doing a cross country road trip
Separated they live in Bookmarksgrove right at the coast of the Semantics, a large language ocean. A small river named Duden flows by their place…